Thursday 25th December 2014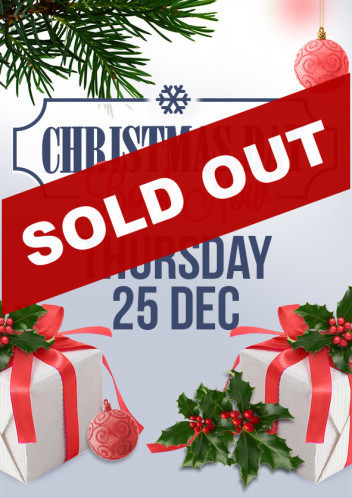 Book Now For Christmas Day Lunch
Celebrate Christmas Day the right way!
Don't worry about the stress of cooking Christmas Lunch for the whole family. We will be serving up a delectable 3 course luncheon for everyone to enjoy.
So come down and let us prepare you a mouth-watering Christmas fare... plus, a very special visit from Santa Claus himself!
THIS EVENT IS NOW BOOKED OUT!
Bookings essential.
Adults - $69.50
Seniors - $59.50
Kids (5-12) - $29.50
Kids under 4 eat FREE
11:30am - 3pm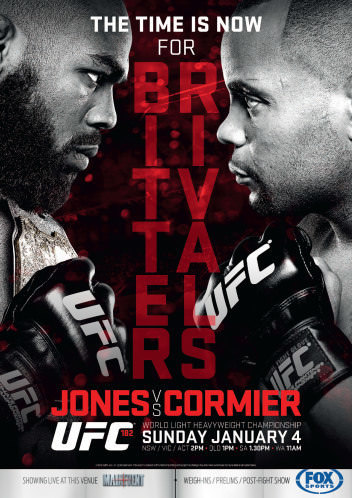 UFC 182
Jones vs Cormier
UFC 182: Jones vs. Cormier is an upcoming mixed martial arts event to be held on January 3, 2015 at the MGM Grand Garden Arena in Las Vegas, Nevada.
The event is expected to be headlined by a Light Heavyweight Championship bout between the current champion Jon Jones and top contender Daniel Cormier.
Main Card
Jones v Cormier
Cerrone v Jury
Tavares v Marquardt
Horiguchi v Gaudinot
Lombard v Burkman
NSW/VIC/TAS - 2pm
QLD - 1pm
SA - 1.30pm
NT - 12.30pm
WA - 11am
This is a FREE event
18+ Only - Photo ID required
Tuesday Poker
Our games are very social and are a great place to get together with your mates for a beer and some cards.
Whether you're a first timer, amateur or 'pro' player, our tournaments give you the opportunity to learn and develop your Hold'em skills.
Here you can try bluffing, raising, playing short stacked and multi-table tournaments! It is perfect for those who just want to have a good time, as well as those who want to learn how to play.
IN PUBLIC BAR
6pm Registration - 7pm Start.
Sports bar meals starting from $12.00.
All welcome!
18+ Only - Photo ID required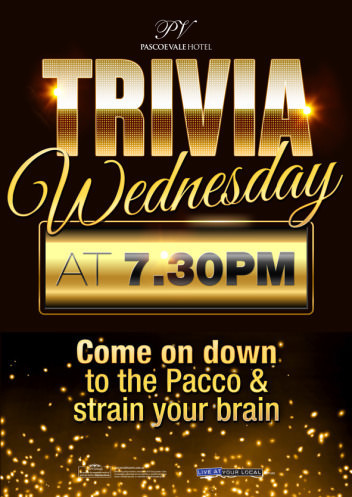 Wednesday Trivia Night
Come and enjoy a night of excercise for those little grey cells. Strain your brain in a good way here at the Pascoe Vale Hotel and have fun at the same time.
Don't miss out on a great nights entertainment!

Sunday Sessions
Bring the family and friends down and enjoy the sun in our beer garden whilst listening to some tunes from all genres 5pm till 8pm every Sunday.
All Day Drink Specials.
$5 Coronas
$6 Smirnoff Stubby
$7 Jim Beam Stubby
We have some great entertainers lined up.
21/12 – Cedar
28/12 – AIMEE FRANCIS
4/1 – UNDER THE APPLE TREE
11/1 – UNLIMITED
18/1 – SOUL OBSESSION
25/1 – UNLIMITED
This is a FREE event
All Ages Event - Conditions may apply
5pm till 8pm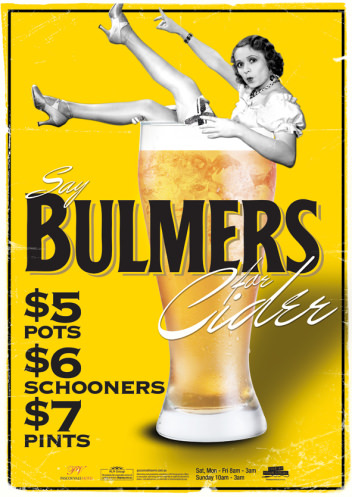 Bulmers Cider
We have Bulmers cider. Come in and enjoy, it's crisp, cool and refreshing.
$5 pot
$6 schooner
$7 pint
All day everyday
Enjoy responsibly.
Available every day for a limited time.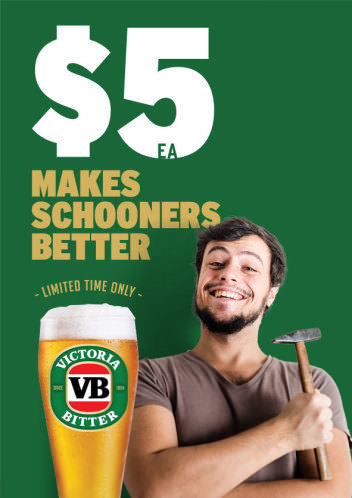 All Day Every Day VB Special
All day every day $5 VB Schooners! Pop in with your mates to enjoy this limited time only special.
Makes schooners better!
Conditions may apply. Available at participating VIC venues only. Enjoy responsibly.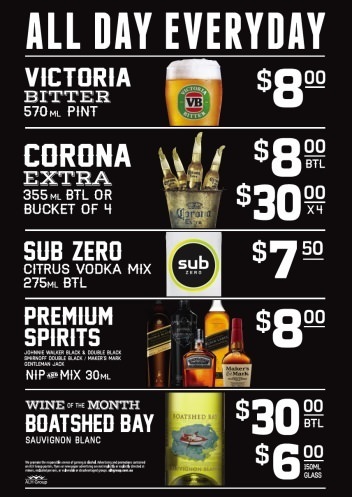 Every Day Drink Specials At The Bar
Great drink specials currently available across the bar:
Victoria Bitter - $8.00 (570ml pint)
Corona Extra - $8.00 (355ml bottle), $30.00 (bucket of 4 bottles)
Sub Zero Citrus Vodka Mix - $7.50 (275ml bottle)
Premium Spirits: Johnnie Walker Black & Double Black / Smirnoff Double Black / Makers Mark / Gentleman Jack - $8.00 (30ml nip & mix)
Wine of the Month: Boatshed Bay Sauvignon Blanc - $6.00 (150ml glass), $30.00 (bottle)
Conditions may apply. Enjoy responsibly.
Sparkling of the Month
Every day drink specials at the bar.
Enjoy our Sparkling of the Month currently available across the bar.
Sparkling of the Month:
Taylors Estate Sparkling Pinot Noir Chardonnay NV - $7.50 (150ml glass), $35.00 (bottle)
Displays clean citrus/lemon fragrances along with floral blossom, toffee almonds, creme brulee and underlying hints of vanilla and rose water.
Conditions may apply. Enjoy responsibly.