Thursday 4th December 2014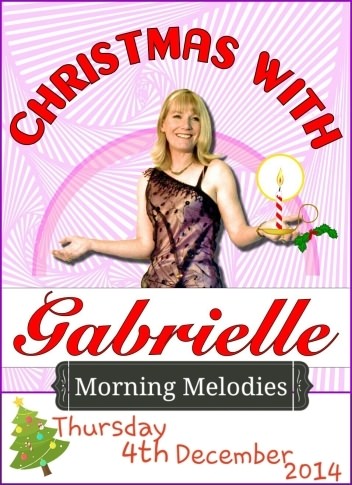 CHRISTMAS MORNING MELODIES
Dust off your Christmas hats
Our final Morning Melodies show for 2014 is Christmas with Gabrielle.
$18.50 gets you a 3 course meal, show and tea and coffee.
Thursday 25th December 2014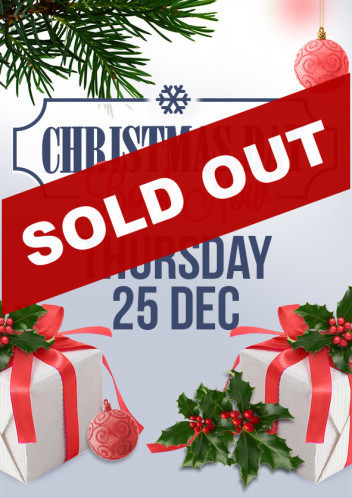 Book Now For Christmas Day Lunch
Celebrate Christmas Day the right way!
Don't worry about the stress of cooking Christmas Lunch for the whole family. We will be serving up a delectable 3 course luncheon for everyone to enjoy.
So come down and let us prepare you a mouth-watering Christmas fare... plus, a very special visit from Santa Claus himself!
THIS EVENT IS NOW BOOKED OUT!
Bookings essential.
Adults - $69.50
Seniors - $59.50
Kids (5-12) - $29.50
Kids under 4 eat FREE
11:30am - 3pm
Tuesday Poker
Our games are very social and are a great place to get together with your mates for a beer and some cards.
Whether you're a first timer, amateur or 'pro' player, our tournaments give you the opportunity to learn and develop your Hold'em skills.
Here you can try bluffing, raising, playing short stacked and multi-table tournaments! It is perfect for those who just want to have a good time, as well as those who want to learn how to play.
IN PUBLIC BAR
6pm Registration - 7pm Start.
Sports bar meals starting from $12.00.
All welcome!
18+ Only - Photo ID required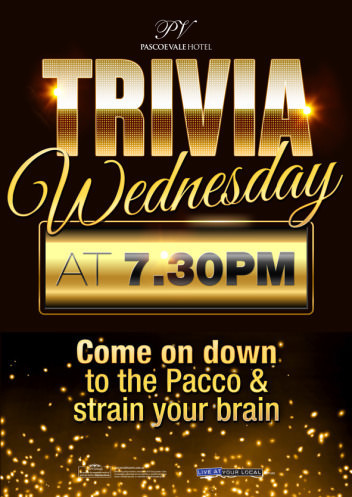 Wednesday Trivia Night
Come and enjoy a night of excercise for those little grey cells. Strain your brain in a good way here at the Pascoe Vale Hotel and have fun at the same time.
Don't miss out on a great nights entertainment!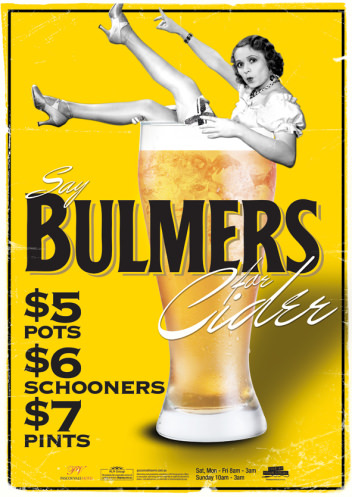 Bulmers Cider
We have Bulmers cider. Come in and enjoy, it's crisp, cool and refreshing.
$5 pot
$6 schooner
$7 pint
All day everyday
Enjoy responsibly.
Available every day for a limited time.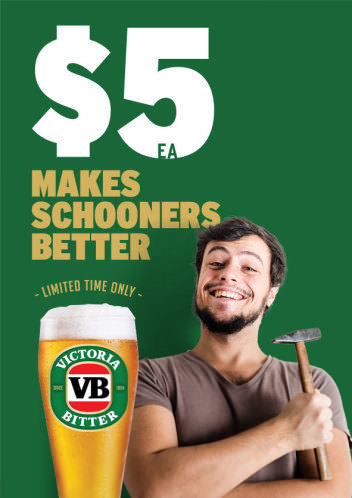 All Day Every Day VB Special
All day every day $5 VB Schooners! Pop in with your mates to enjoy this limited time only special.
Makes schooners better!
Conditions may apply. Available at participating VIC venues only. Enjoy responsibly.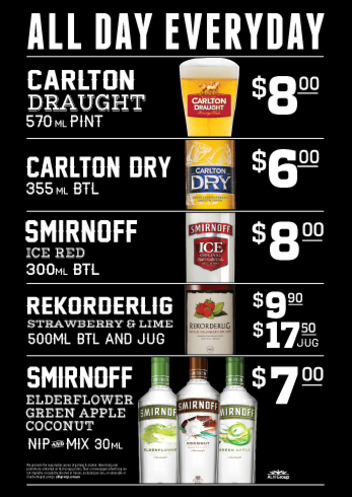 Every Day Drink Specials At The Bar
Great drink specials currently available across the bar:
Carlton Draught - $8.00 (570ml pint)
Carlton Dry - $6.00 (355ml bottle)
Smirnoff Ice Red - $8.00 (300ml bottle)
Smirnoff Elderflower, Green Apple, Coconut - $7.00 (30ml nip & mix)
Rekorderlig Strawberry & Lime - $9.90 (500ml bottle), $17.50 (jug)
Conditions may apply. Enjoy responsibly.