Mayweather Vs Pacquiao
THE FIGHT OF THE CENTURY IS ON!
It's the bout everyone's waited to see and now the score is finally going to be settled – who is the greatest pound-for-pound fighter of this generation? The colossal match-up between Floyd Mayweather and Manny Pacquiao has been over five years in the making and now that it's here it will stop the sports world in its tracks. The two will face-off for the WBC and WBO world welterweight titles as well as the unofficial crown as King of the boxing world.
Be here! Sunday 3rd of May 11am!
18+ Only - Photo ID required
Tuesday Poker
Our games are very social and are a great place to get together with your mates for a beer and some cards.
Whether you're a first timer, amateur or 'pro' player, our tournaments give you the opportunity to learn and develop your Hold'em skills.
Here you can try bluffing, raising, playing short stacked and multi-table tournaments! It is perfect for those who just want to have a good time, as well as those who want to learn how to play.
IN PUBLIC BAR
6pm Registration - 7pm Start.
All welcome!
18+ Only - Photo ID required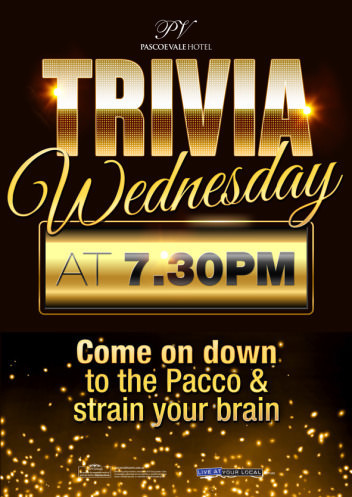 Wednesday Trivia Night
Come and enjoy a night of excercise for those little grey cells. Strain your brain in a good way here at the Pascoe Vale Hotel and have fun at the same time.
Don't miss out on a great nights entertainment!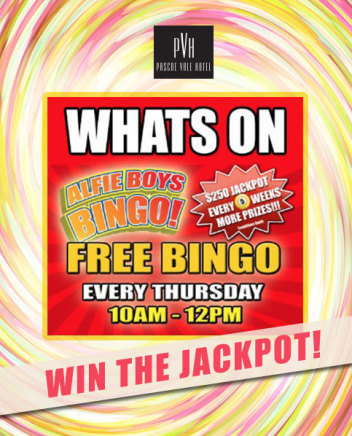 Free Bingo
Get your coloured pens and your bingo voice ready! Join our free Bingo!
Chances of receiving extra books when specified food and drinks are purchased.
Plus have your opportunity to win a $250 jackpot every 5 weeks! Don't miss the fun.
Conditions apply. Must be 18+ to participate may not use any other discounts. See staff for details.
18+ Only - Photo ID required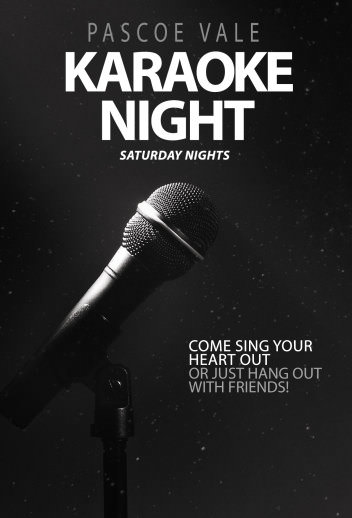 Saturday Night Karaoke
Join us from April the 18th for Saturday Night Karaoke hosted by White Men Can't Reggae's Stefan de Vries.
This is a FREE event
18+ Only - Photo ID required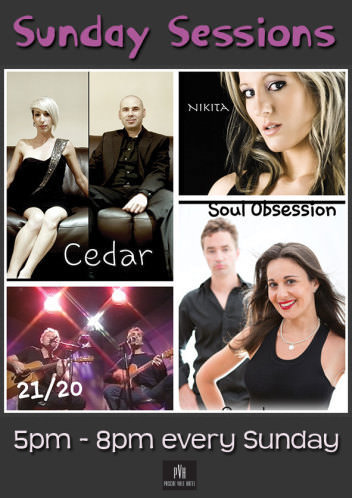 Sunday Sessions
Bring the family and friends down and enjoy the sun in our beer garden whilst listening to some tunes from all genres 5pm till 8pm every Sunday.
All Day Drink Specials.
$5 Coronas
$6 Smirnoff Stubby
$7 Jim Beam Stubby
We have some great entertainers lined up.
1st Feb - 21/20
8th Feb- SOUL OBSESSION
15th Feb - NIKITA
22nd Feb - CEDAR
1st March - 21/20
8th March - SOUL OBSESSION
15th March - CHOCOLATE STARFISH
22nd March - NIKITA
29th March- 21/20
This is a FREE event
All Ages Event - Conditions may apply
5pm till 8pm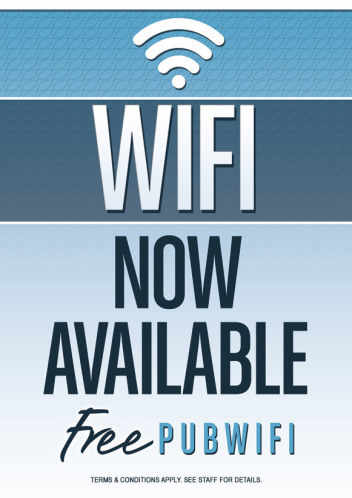 Free Pub WIFI
Whilst enjoying a meal or a quiet drink, why not make use of our Free Pub WIFI?
Check your email, check in to Facebook to let your mates know where you are or browse the web.
Terms and conditions apply. Please ask a staff member for details.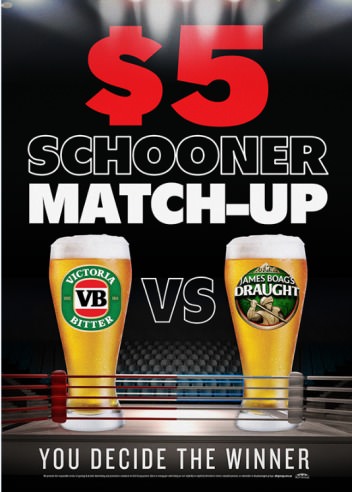 $5 SCHOONER MATCH-UP
Continue the banter at your local - with VB & Boags at $5 only a schooner.
Enjoy responsibly.
Sunday Sessions
With Dean & Carruthers
Terry Dean and Gary Carruthers have been playing live music together for over 25 years!
They basically set the standard for what you can do with two voices, two guitars and loads of great songs. Come and check them out, you wont be dissapointed. ​
18+ Only - Photo ID required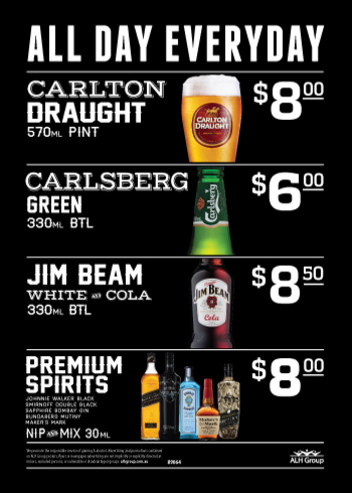 Every Day Drink Specials At The Bar
Great drink specials currently available across the bar:
Carlton Draught - $8.00 (570ml pint)
Carlsberg Green - $6.00 (330ml bottle)
Jim Beam White & Cola - $8.50 (330ml bottle)
Premium Spirits: Johnnie Walker Black, Smirnoff Double Black, Sapphire Bombay Gin, Bundaberg Mutiny, Makers Mark - $8.00 (30ml nip & mix)
Conditions may apply. Enjoy responsibly.